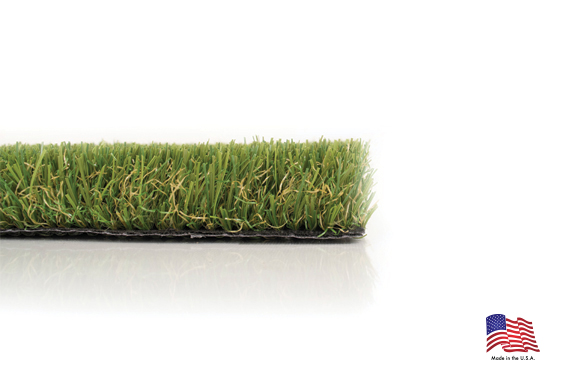 New
Trilogy
Synthetic Turf Systems
Artificial Grass
Trilogy
Key Features
Tri Color Effect – Blends 3 uniquely different tones of green, replicating the color of real grass better than all the other turf products.
Multi-Shaped Profile Advantage – A mixed combination of "S" and "C" shaped blades gives a more natural appearance.
Low Luster Fiber – Use of a low luster Polyethylene resins incorporate all the UV inhibitors of other higher gloss fibers currently in the market place. These inhibitors offer uncompromised resistance to UV exposure which result in a natural looking blade that will perform.
Turf Size
Pile/Face Weight: 70 OZ.
Machine Gauge 1/2 IN.
Pile Height: 2 IN.
Applications
Residential, Commercial
---